Spend & Save Summer Sale!

Special offer for the whole month of August;
When you spend £50 or over on distance attunements in a single transaction receive a £10 attunement for free.
If you spend £100 or over on distance attunements in a single transaction you will receive a £20 attunement for free.
*Terms and conditions apply according to the rules of individual system originators.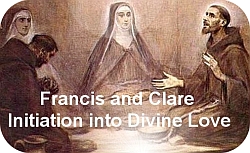 Francis and Clare
Initiation into Divine Love £15
This energy which has been channelled directly from the loving combined energies of Francis and Clare who wish to bring others into this etheric loving bond of attainable oneness and as a living tool to cut through the mental self-imposed prison of the human rationalised formulation of duality. Both Clare and Francis knew this, they understood at a very deep level, a soul level. This is why they insisted on having nothing, in order that they be ready to be made full and in doing so, be complete. Their love for each other was in a very real sense a marriage of two hearts and minds and ideals. Their love for each other was sustained by their love of the divine. In God they found each other, in each other was God.
This energetic initiation brings the purity of a loving and pure kenosis or emptying in order to be filled by the divine. It has the ability to empty that which no longer serves and instead replace these things with a willingness and an expectation for Godís fulfilment, in whatever shape or form she brings this to you.

In the pages of this twenty page manual you will come to understand the following:


How that most complex of triunes The Holy Trinity can be understood as a universal equation of Oneness

The one truth which all spiritual teachers have agree on

What Kenosis means and why it is vital to a true spiritual relationship with the divine

Why Francis has often been called a Shaman

Stories of Francis and Clare
What Jesus asked and what people think he asked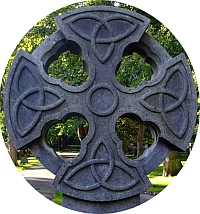 ​​​​​​​
Anam Cara Readings
An Anam Cara reading is a Soul Reading. The name comes from the old Celt and is still found in use in Ireland today. Roughly translated it means soul Friend. The idea being that when two people come together so completely, their auras merge and so in doing there is an openness, a heart closeness that defies normal everyday functionality. The bond formed knows no barriers or boundaries and allows for a person to reach within the other and see that personís true potential. Saint Bridget once said that ďA person without an Anam Cara is like a body without a head. This early Celtic practice was merged into the new Christian ways and formed part of The Celt Christian Faith. In an energetic sense there is no distance, no time and nothing that is not part of the wholeness that is God/Goddess. In this way I am able to forge such an energy bond with you over any distance, as to spirit a thousand miles might as well be an inch.
I am able to offer you an Anam Cara Soul Reading because of my many years of service to the world of spirit. I have been a practicing Druid for over nine years and a clairvoyant with over twenty five yearsí experience. I have many psychic abilities including psychometry and it is this which enables me to divine your own unique energetic signature and tune into it. I developed this skill from in-person usage where I would tune into a physical photograph or object and conduct a reading. To do this service for you, all I will need is a photograph, your date of birth and time of birth, if you know it and the rest will be left in my hands.


This is a distance service and you need do no more than make yourself available and be prepared to relax and let me do the work, for the main hour long session. After this session you will receive a detailed report giving you my findings, experiences, thoughts and possible ways to move forward. We will then work together over the course of a Five-Part Distance Course. You will work through this and send me your completed exercises via email. You will have unlimited email support during the course.


£85 - One Hour Session + Oracle Card Reading + 5-Part Course + Unlimited email support. All distance and carried out via email.

Session as a standalone without 5-Part Course, but with email support - £35 Note: 5 Part Course can be added on at a later date for an additional £50